Welcome at ProTyS, Inc.
One of the most considerable and very perspective ProTyS activity is the design and development of advanced automation systems and algorithms based of fuzzy logic.
Long time experience acquired by solving problems and control tasks of such a type has currently been materialized in the Company genuine product the FuzzyDesigner. The intelligent control division, that is constantly expanding, has developed this software package.
This off-shelf software is expected to serve automation designers to design, implement and tune control algorithms for on-line control, supervision and monitoring of complex systems and processes that are currently handled by experienced human operators.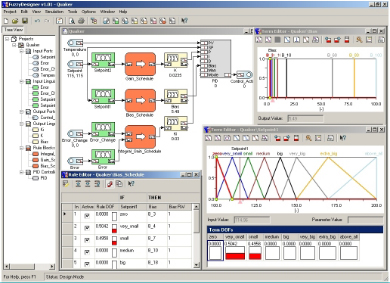 For more information send to email: FuzzyDesigner at protys dot cz